Kensington Palace shared a lovely post of Prince George with dad William, but social media users were irked as Princess Charlotte was missing from the post.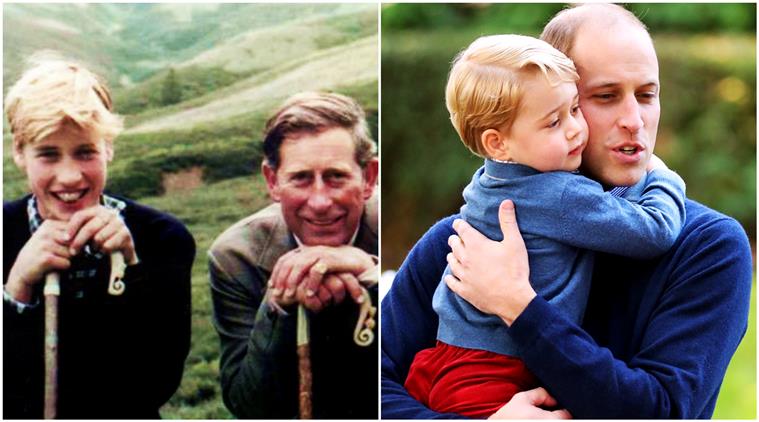 Where's Princess Charlotte? (Source: Kensington Palace/Twitter)
The Internet is buzzing with Father's Day celebrations. Observed on the third Sunday in most countries, the day is commemorated to express gratitude to fathers and father figures. To keep the fervour of Father's Day alive, Kensington Palace also rolled out breathtaking pictures on Twitter.
One of them was a throwback picture of Prince Charles, with his sons William and Harry, as they sat in a similar pose with their walking sticks. And, the other one was an adorable snapshot of Prince George in the arms of William. "Happy Father's Day. Wishing all the fathers out there a very happy day," the tweet read. Take a look at the tweet here.
https://twitter.com/KensingtonRoyal/status/876371560965312512/photo/1
While it seems to be a lovely post, social media users couldn't help but point out how Princess Charlotte was missing from the post.
It irked many, and soon, a lot of people started asking why her picture hadn't been added along on Instagram. Steal a glance at the collage on Instagram here.
While one user commented, "Where's Charlotte?" another one said, "Whoever is in charge of Kensington Palace social media knows how to add multiple photos as you can see from the previous post, so I don't know why they didn't included pictures of Princess Charlotte."
"Odd there's only a picture with his son? Where's his daughter?" asked one user, and one of them wrote: "Not to have his daughter in this post is soo wrong. When she grows up and see this, how do u think she gonna feel? Wow."
Strange, isn't it?